Welcome to Ed's 1970

Chevy El Camino

Third generation (1968–1972)

History about El Camino

Chevrolet El Camino was a coupe utility vehicle produced by the Chevrolet division of General Motors between 1959–60 and 1964-87. Introduced in the 1959–1960 model years in response to the success of the Ford Ranchero, its first run lasted only one year. Production resumed for the 1964–1977 model years based on the Chevelle platform, and continued for the 1978–1987 model years based on the GM G-body platform. Although based on corresponding Chevrolet car lines, the vehicle is classified and titled in North America as a truck. GMC's badge engineered El Camino variant, the Sprint, was introduced for the 1971 model year. Renamed Caballero in 1978, it was also produced through the 1987 model year.

In Spanish, El Camino means "the road".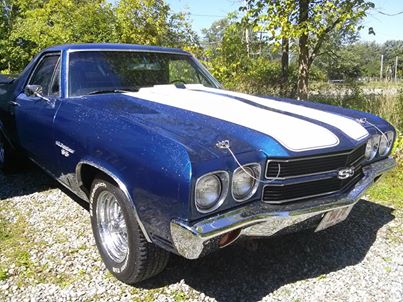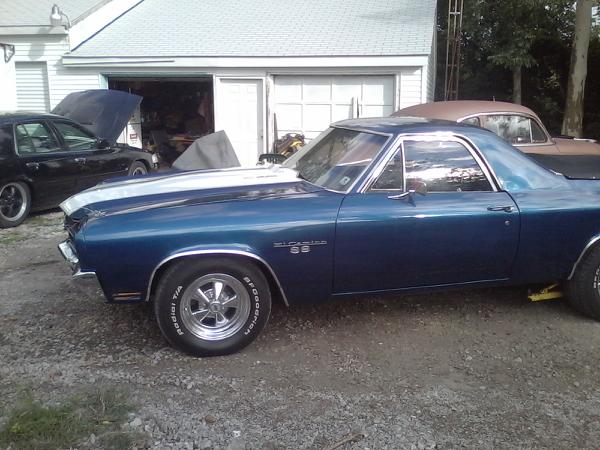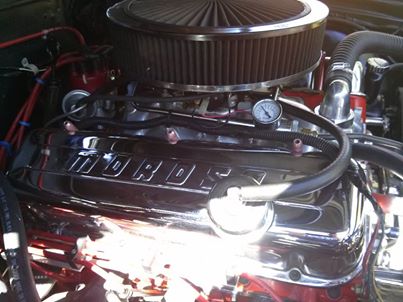 Here you see the 350 being dismantled for removal.

Ready for removal.

Bye Bye Small Block.

Removal of the Small Block.

Click pixs to view slide show.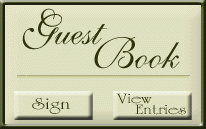 Installing the big block.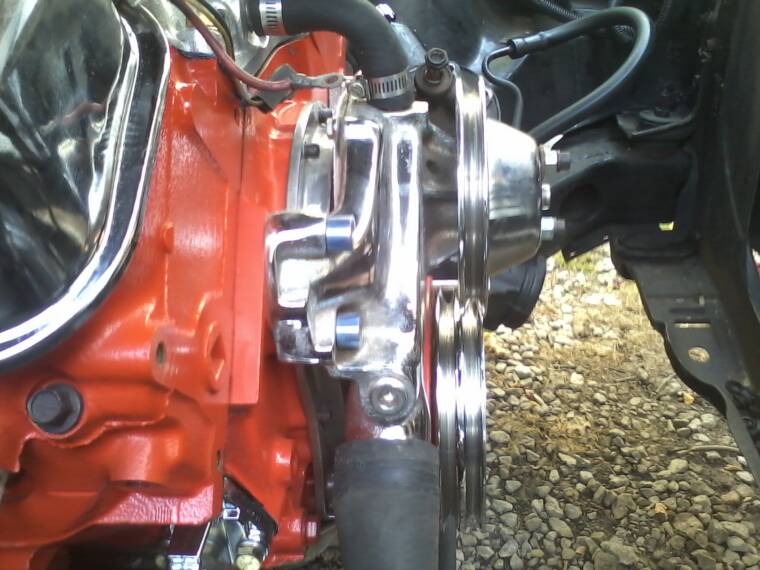 Now the real fun is about to start. After going back and forth with Ed about who makes all the braces needed to mount the power steering and alt. We found to be at at alls that no one make the parts needed for a big block with a short water pump with no steering rack. We wanted to keep it as it was with the gear box. And tuff stuff was no help what so ever. I'm sure they make very good parts for other rods. but nothing for us.So with my ability to forge, weld, and shape steel to just about anything I want. I made what was needed. So look at this as I post to help you make the same parts for your rod.

Good Luck!

Now for the uper brace for Alt.

go to parts store and pick up a Mr. Gaskit una alt arm. it will save you a lot of work.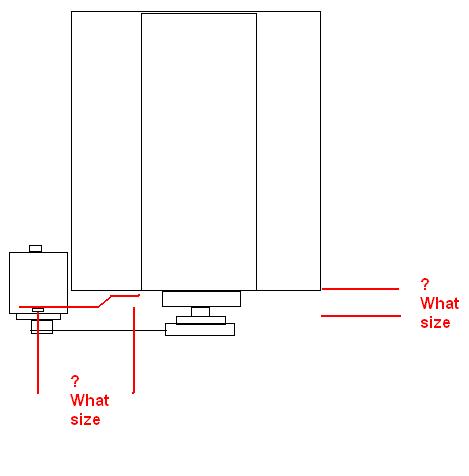 Now install your alt. and check belt alinement. then paint or coat.

Now for the hard one. Power Steering.

more pixs finshing it up.